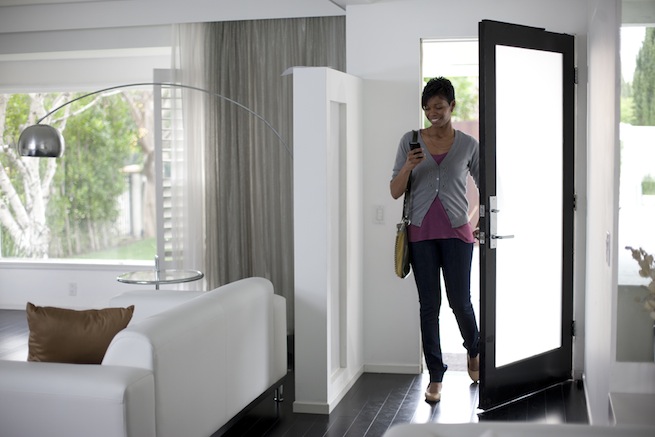 seven things to do through your online account
If you're a Vivint customer, then you also have an online account. The question is whether you know how to use it. Just in case you don't know about all the great benefits that are yours, here are seven cool things you can do at account.vivint.com:
Access the savers guide—Once you've logged on to your account, go to account.vivint.com/resources/saversguide and click on Browse Coupons. There you can find over 500,000 discounts and promotions at over 135,000 local and national businesses. Let the saving begin!
Upgrade—Upgrading to our touchscreen panel or to the Energy Management or Home Automation packages is easy. Just click on the System tab, click on the Upgrade sub tab, and then fill out your information. You can also add extra equipment and services by purchasing them at retail value.
Update your email—On the main page, click on the Settings tab. This page contains all your profile information, including the email address linked to your account. This is also where you can change your account password, which we'd encourage you to do every so often for security.
Get technical support—Click on the Support tab to find answers to all your tech and billing questions. Here you can access our billing FAQ, our moves policies, and our contact information to resolve any billing issue. You can also view equipment tutorials, product overviews, work orders, and contact information for our Customer Support team.
Add/change your emergency contacts—Under the Quick Links list, click on Emergency Contacts. This is where you can add, remove, or update up to seven emergency contacts for your Vivint system. These are the people who we call when your system activates and we can't reach you, so make sure you choose people you know well and trust.
View history of system devices—Click on the System tab, then click on the Overview sub tab. Under Recent Events, click on the View All Events link to see your complete system history.
Check your account balance—Easy. It's right on the main page in the Current Balance box. If you have any questions about billing or think there's a mistake on your account, call Customer Support at 800.216.5232 and we can help you.