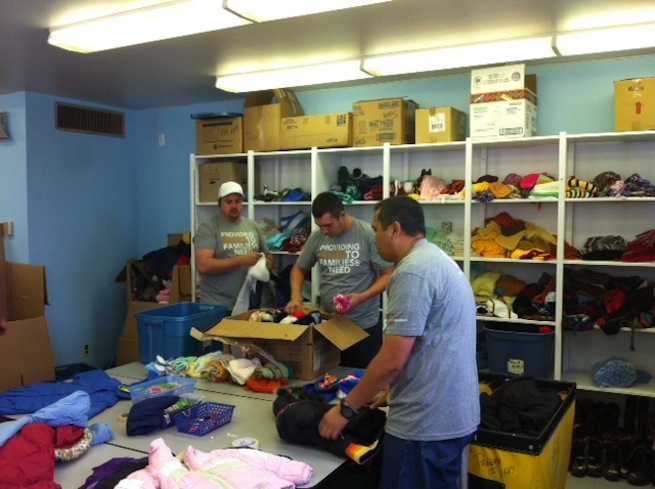 coats for kids
Winter is on the way and kids everywhere—especially in Winnipeg, Manitoba, Canada—need the right clothes to survive the elements.
Since 1989, Koats for Kids has been providing children in need with outerwear to keep them warm during the winter months. Groups such as local fire departments collect donated outerwear to give to Koats for Kids for distribution. With over 16,000 pounds of coats, hats, mittens, snow pants, and boots donated each year, Koats for Kids relies on the help of volunteers to sort and pair up the items so they can be distributed as quickly as possible to families in need.
At the beginning of October, Vivint field service representatives gave their time and energy to help this important organization. "After researching local charities, this one seemed like a no-brainer," said field service supervisor and volunteer Bill Schwabe. "It gets really cold in Winnipeg and I know that I wouldn't want my kids to go outside without the proper clothing. It was nice to help facilitate this for families that can't afford to buy the winter gear their kids need."
The volunteers organized boxes of donations and sorted the items, pairing matching items so the children who received them would not only be protected from the elements, but also feel good about what they were wearing. "It was such a fun and fulfilling experience," said Schwabe.