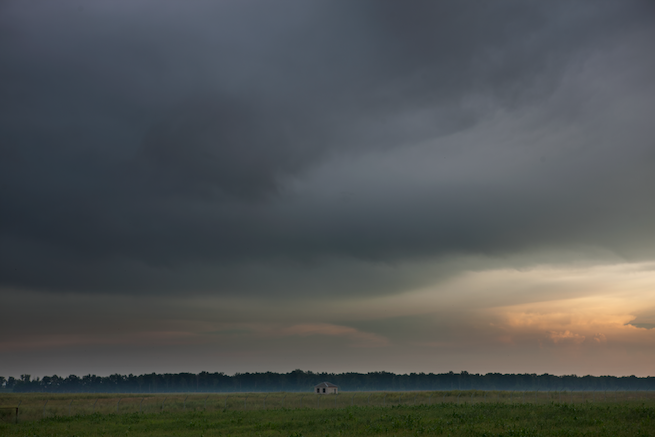 severe weather alerts for you
Severe weather alerts explained
Did you know that most of the world's tornados occur in the United States? Each year about 100 people are killed by tornados in the strip of area known as Tornado Alley. At Vivint, we believe in protecting families in any way we can, which is why we offer severe weather alerts in every package. Keep reading to learn more.
What are severe weather alerts?
Vivint tornado alerts use data provided by the National Weather Service to ensure you get timely and critical weather-related information.

How do they work?
Once a tornado alert has been issued by the National Weather Service, the information is relayed to Vivint customers via our touchscreen panel (in the same way it is transmitted to local TV and radio stations). The panel issues a series of three loud beeps inside the home, as well as a detailed warning message on the touchscreen. The alert will continue every minute until you deactivate the warning, or until the alert is discontinued by the weather service.

What are the benefits?
The main benefit is that our tornado alerts take place within your home—no matter what time of day or night it is. So even if you aren't watching TV or listening to the radio (like when you're asleep), you can be aware of dangerous weather patterns in your area.

How much does it cost?
We provide tornado alerts completely free to all customers with our touchscreen panel. There is no charge to download the application and no additional monitoring fee.

Where are they available?
Tornado alerts are currently available to customers in tornado-prone areas. This includes Alabama, Arkansas, Georgia, Illinois, Indiana, Iowa, Kansas, Kentucky, Louisiana, Maryland, Minnesota, Mississippi, Missouri, Nebraska, North Carolina, North Dakota, Oklahoma, South Carolina, South Dakota, Tennessee, Texas, and Virginia.